Helping people along a path to success isn't easy. Each person has their own individual challenges and opportunities and, as their coach, you need to help them identify them, work through them, and stay motivated.
At the same time, you need to gain a clear understanding of each client's situation and track progress during their journey.
This guide will help you understand how to use all the different tools to help your clients along that path to success. You'll be able to improve your own effectiveness and efficiency while increasing your clients' achievement of their goals.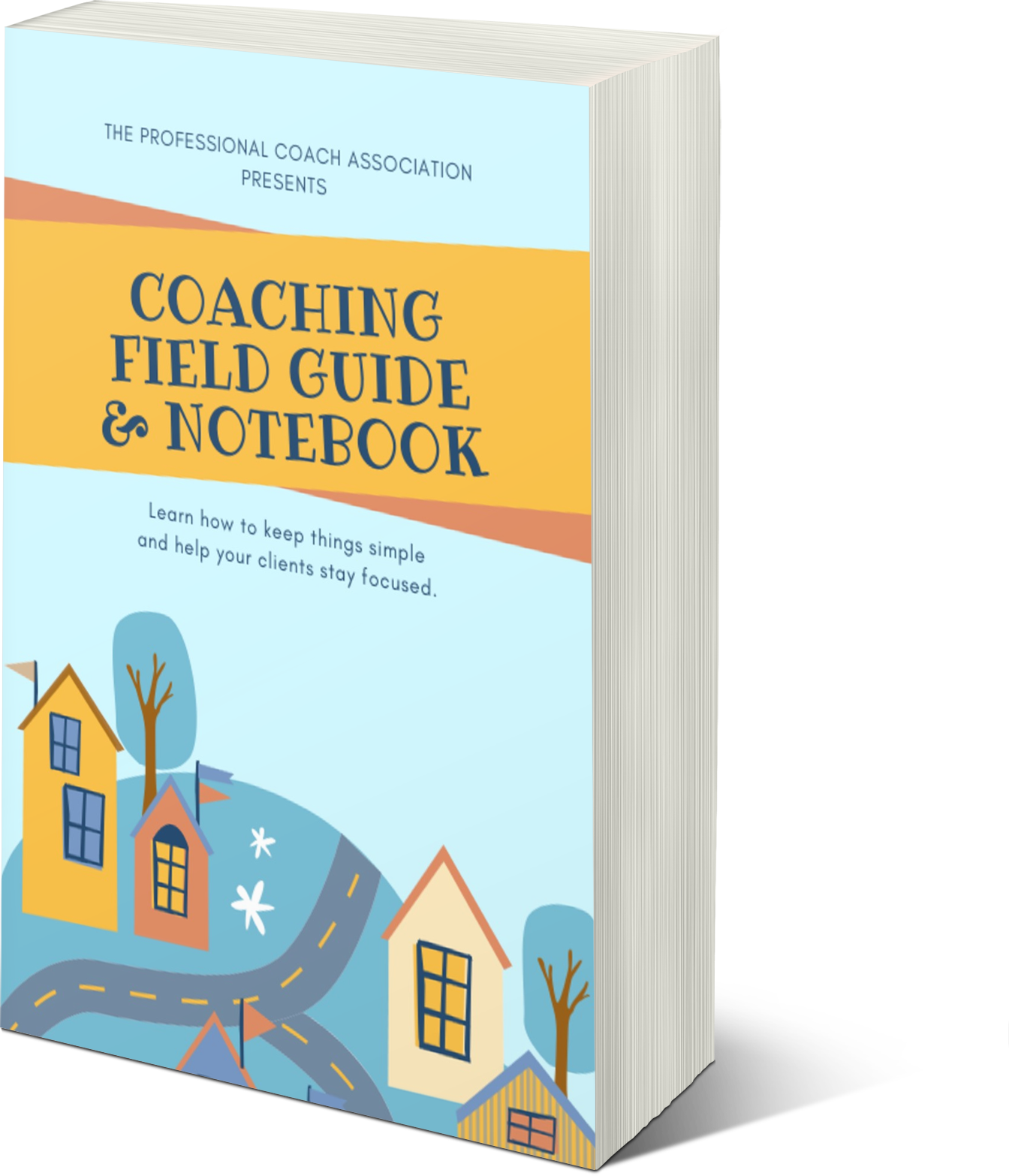 Coaching Field Guide Notebook
Use this supplemental notebook to stay focused on what matters most
for both your coaching sessions and your practice itself.
Here's a quick snapshot of what's covered and what's in the course.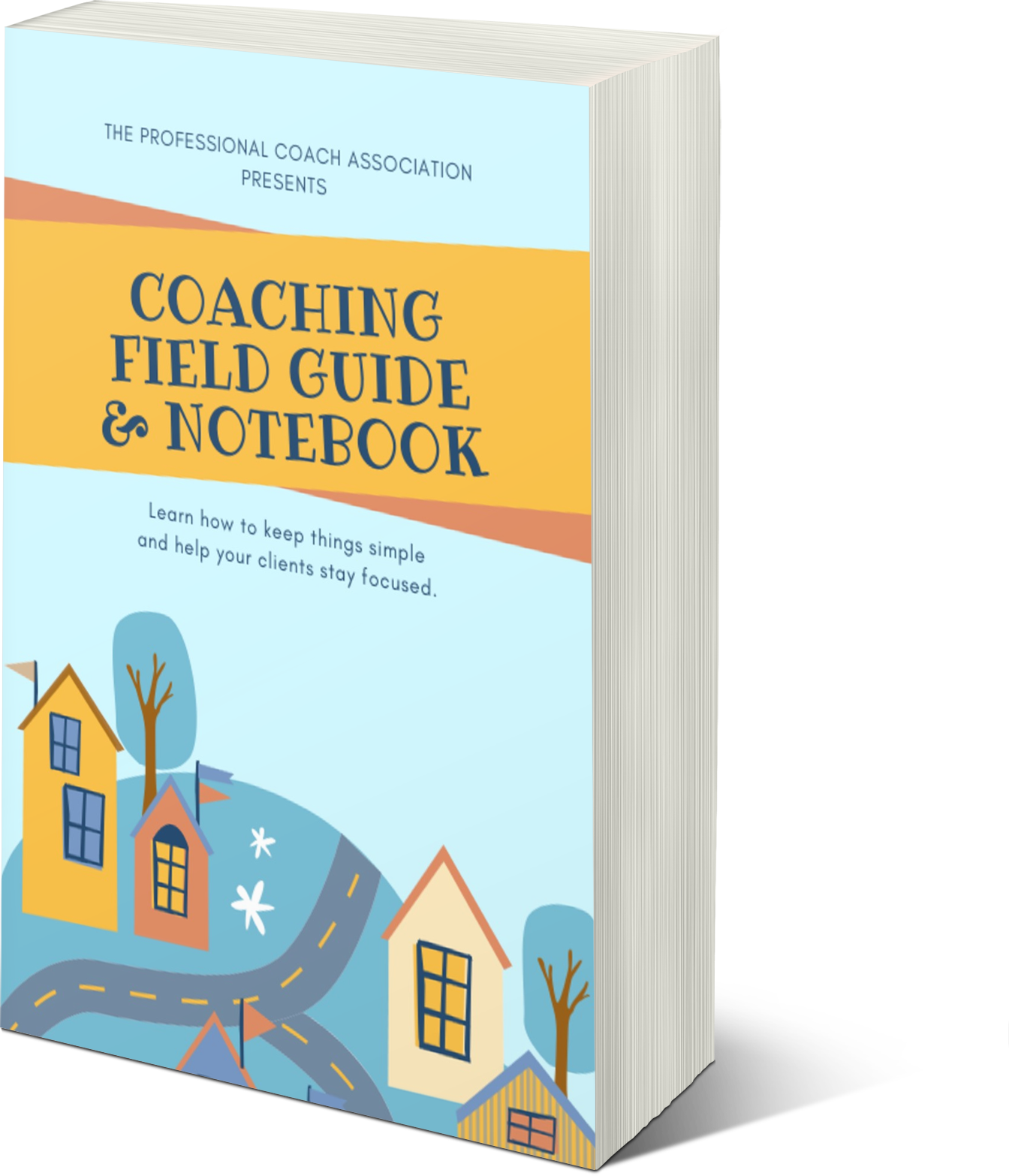 Introducing…
The Coaching Field Guide & Notebook