Professional Coach Associations
We are Passionate About Helping Leaders, Coaches and Novice Coaches Enhance Their Skills and Reach the People Who Need Them Most.
We are the Professional Coach Association, in association with The Advisory Board LLC, (owner).  
Our brands and developing communities include Professional Coach & Consultant Association, Life Coaching Association, Business Coach Association, Professional Coaching Association, and, this main community site, Professional Coach Association. (These are known collectively as Professional Coach Associations). 
Among other communities, The Advisory Board also leads Coffee Break University, Soloville, the Small Business Federation and a number of niche professional associations such as the Practice Management Association, Lawyers Flying Solo (Law Marketing Association) and Practice Power (Practice Management Association). The Advisory Board also owns several unrelated associations such as the Florida and California Motorcycle Clubs. Overall these communities include some 6,000 subscribers/members.
The Coaching Conversation is
The Ultimate Leadership Skill
We are dedicated to helping new coaches, consultants, skilled professionals, leaders, novice supervisors and small business owners reach their goals by using coaching strategies, methods, and tools from The Professional Coach Associations.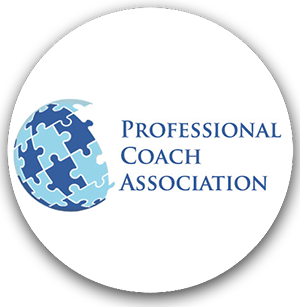 At our Coffee Break University, members have access to our Coaching  Jump Start and Coaching Field Guide training materials, as well as other coaching training materials. Marketing courses for client acquisition and practice development are also included.  
Of course, we can make no guarantee as to actual results from the use of  these materials or suggestions made in these programs. Just as in any occupation, some individuals are very successful, while others, even with training, are not.
We are Passionate About Helping Coaches Reach the People Who Need Them Most.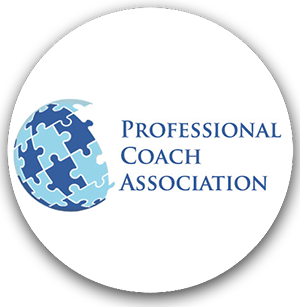 The Professional Coach Association is dedicated to helping coaches, consultants, and small business owners reach their goals by using time-proven strategies, methods, and tools.
Members have full access to our Coaching Jump Start and Field Guide training materials, as well as our Coffee Break Marketing toolbox for expanding your practice.
About Our Professional Coach Associations
for Leaders and Aspiring Coaches
The Professional Coach Associations collective is dedicated to helping independent professionals and small business owners as well as professional coaches and coaches-in-training reach their goals by using well-accepted strategies, methods and tools. Members have full access to both our Coaching Jump Start training materials and our Coffee Break University programs for jump-starting a successful micro business, side-hustle or part-time coaching practice.
Our Quick Start programs will be a valuable resource to:
New & Prospective Coaches
New Supervisors and New Managers in Organizations
Professionals Dealing Successfully with Clients or Patients who want to expand their skill-set
Experienced Coaches Who Need a "Brush Up", Practice Marking Help or a Fresh Way to Ask Familiar Questions
new and prospective coaches,
coaches in training,
managers in organizations,
professionals dealing successfully with clients or patients,
coaches in volunteer roles,
those who coach part-time or intermittently
experienced coaches who need a "brush up" or new tools or a fresh way to ask familiar questions
couples or parents wishing to improve their relationship with one another or with a teenager in need of a "course correction".
This is important:
In our programs, you will learn the basics of successful coaching and coaching/consulting practice development. You may want to consider it a coaching primer. Some may want to use our programs to "test the water" as a first step in deciding whether a coaching career is right to you. It may be your first step to experience coaching for yourself.
Ours is truly a quick start system. But, make no mistake, ours is a complete program. Our tools and our systems are certain to provide a foundation for your coaching career, regardless of the coaching niche you may later wish to pursue.-
Clearly, we have no interest in leading you to believe that our program is the "gold standard" in professional coaching training. In today's digital society, you have access to dozens of fine coach training programs. Some are university based. Some are faith-based. Some are based on a narrow belief philosophy. Others seem to be bureacracy/money based. Many of these require months of training and cost thousands of dollars. Some require travel and hotel costs associated with attending classes.
Coach Certification is a controversial topic in the coaching community. No "certification" is required to be a coach. But many coaching organizations "certify" individuals in various areas. You will notice such labels as Certified Christian Coach, Certified Health Coach, Certified Executive Coach and, of course, Certified Life Coach. There are many dozens–probably hundreds– of such "certifications". The coaching certifications offered by some organizations, such as International Coaching Federation, are more widely recognized than others. But many believe that  the recognition is primarily within the coaching community rather than the public–the people who ultimately hire coaches.
And, yes, we also offer a certification from the Professional Coach Association.  But, unlike others, ours is not based upon the number of courses or time spent in a prescribed curriculum. Rather, we certify based on an assessment of one's understanding of the coaching conversation and the ethics of the coach-client relationship.
Coaches improve lives, relationships and business performance. If you're ready to get started quickly with minimum financial or long-term time commitment, please give PCA and our Jump-start programs a look.
Coaches in Volunteer Roles
Those Who Coach Part-time or Intermittently
Couples or Parents Wishing to Improve Their Relationship With One Another or With a Teenager in Need of a "Course Correction"
We will furnish almost everything you will need to successfully complete our Jump Start programs and build a solid foundation for your coaching success. But you simply can't learn to swim or ride a bike by reading about it or listening to lectures about it. You have to try it. You make mistakes. You practice and practice.
We said we will furnish almost everything you need. One thing we cannot furnish is your volunteer "coachee" (i.e., volunteer "client"). Before you start it's important for you to ask a friend, family member or other associate to volunteer to help you play the role of their "coach". This will require several hours of their time over the coming time period so pick your volunteer carefully. They should not "role play" an artificial role or make-believe person, rather they should simply be themselves.
The only other thing you will need is a computer with internet access.
Your volunteer client role can be split among several people. It is not necessary to limit your volunteer client to a single person.
Your training will include materials we furnish you plus links to our supplemental materials that include links to certain "third party" resources.
Assignments and Recommended Reading
Includes material that we feel is very important to your training. These should be taken seriously and definitely not overlooked
Additional Resources and Optional Material
Materials that we believe you will find helpful as you further explore the topic at hand. But it is not essential for you to retrieve and read all of the optional material.
Bonus material
From time to time you will receive bonus material such as "top coaching websites" and materials for continuing your coaching skill building" to "round out" your successful entry into the world of coaching.
Sign up & Jump Start Your Professional Coaching Career Today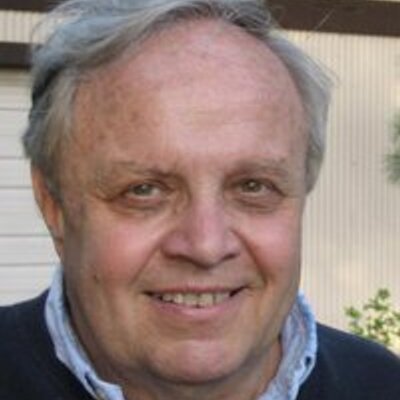 Lee Abrahamson, MBA
Managing Partner

"It is exciting to look back and reflect on how the world of coaching has changed since 1995 when we first established The Advisory Board and our initial coaching community. Back then, when I mentioned my interests in "coaching" to my friends and associates, they were usually perplexed because they knew I was about the furthest person they knew from being an "athlete" of any kind, let alone a coach.
Since then the profession of coaching has enjoyed widespread growth and recognition in nearly all parts of the world. And this rapid growth is certain to continue across nearly all professions, demographics and special interest niches. Today, it would be difficult to name an age group, culture, relationship, occupation, special need or passion that does not have a supply of coaches anxious to respond to their needs."
Experienced leaders across the globe
 What began as the spark of an idea has grown into a business that cares about enabling people to thrive as they reach their goals and live their dreams.